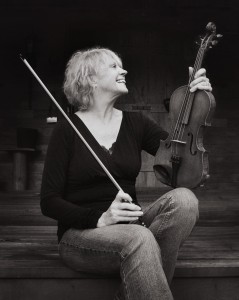 Born and raised in Colorado.  One of ten children.
Close to my 5th birthday, I awoke to find myself sitting in a lilac bush; it was at that moment the realization that I "was" became a conscious reality.
Educated at Western State College, Colorado University and several years of life.
My entrepreneurial and inventor  father, C.H. 'Sweede' Hansen, inspired all of his children to "think outside the box," to follow the Golden Rule, and to never, never, never quit.
My mother, Ruth, taught us to believe in God and to love and serve.
My brother Charles E. Hansen has dedicated the last thirty five years of his life to scientific research and study (The Technology of Love, 2004), on which Gimpy's Secret . . . It's What's Missing is based.
Things I have done and things I do:
Odyssey of the Mind (team coach)
Home School
Brownie Scout (troop leader)
Author, lyricist, fiddle player,
Public Speaker
Log home builder
Competitive West Coast Swing dancer
Co-owner of McLellan School of Golf
Assistant director and CEO Corsense Institute, Inc
Co-author and editor – tgconnection.org
Married to Jim McLellan, the world's best golf instructor, husband, grandfather, supporter, partner and friend.
Jim and I live in Tennessee in a log  home that we built with our bare hands.
My grandchildren, as well as yours are the hope of the future.
I am available to speak to your group, church, school.